CHARITY SOAP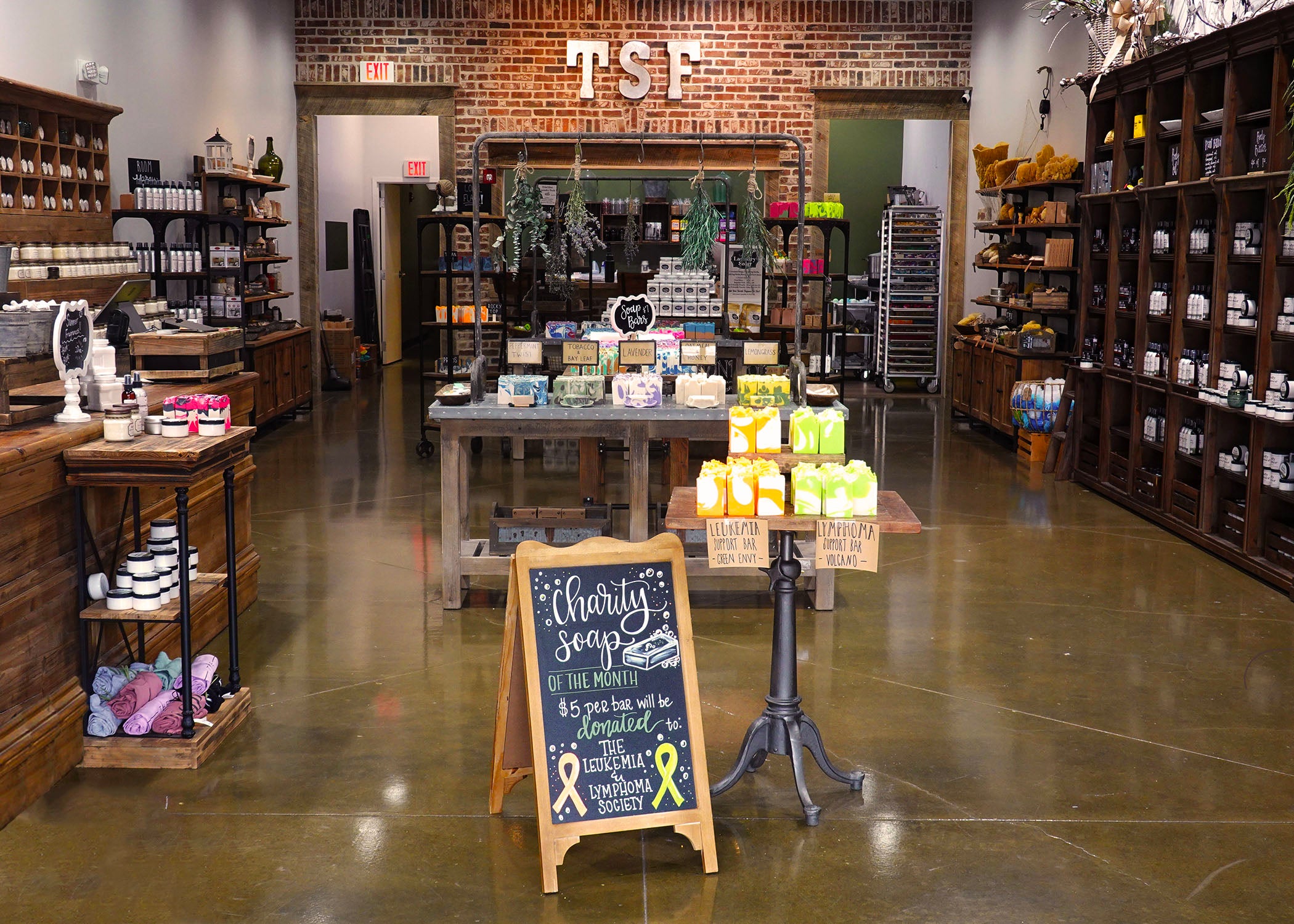 The Soap Factory supports local nonprofit organizations with donations raised each month from our Charity Soap program.
Creating custom products with proceeds benefiting local non-profits like The Leukemia & Lymphoma Society, St. Jude and Rally! Foundation.
If you are interested in suggesting an organization for us to support, please contact your local Soap Factory!